The Bell Inn
Situated alongside Bramshaw Golf Club between Southampton and Bournemouth, the 200 year-old Bell Inn Hotel is the perfect base for a golfing treat (it is jointly owned with Bramshaw Golf Club).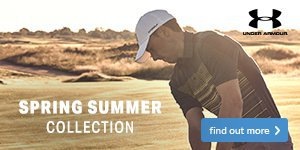 Just landed…
We've recently taken delivery of a whole host of stylish golf-specific polos and sweaters in-store that are new for 2019, as well as footwear, so be sure to pop your head in soon.
Royal & Awesome
Check out the exciting and extravagant new range of Royal and Awesome Trousers Read more.......